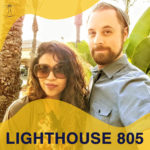 Have you ever been waiting on someone to get somewhere? You both knew about an event, or gathering, or something for weeks and it's finally the day, but they aren't ready yet? Or maybe you're in the other shoes, everybody else is in the car ready to go and you are still getting ready. This is the last message of 2020, entitled "I'm Not Ready", in our Change Your City series. We are looking the difference between someone who was ready to follow Jesus vs not ready to follow Jesus. You might say "hey, I'm ready to follow Jesus or I am". Good then actively lead others to fully follow Jesus.
Matthew – the "tax collector" had a special set of skills
he was a precise note taker
knew the Old Testament
took the livelihood away from people
In following Jesus, Matthew was redeemed –
wrote a book in the Bible
provided livelihood to people for all of time.
Redemption in all of our lives comes from us following Jesus.
Matthew 9:9-13

9 As Jesus was walking along, he saw a man named Matthew sitting at his tax collector's booth. "Follow me and be my disciple," Jesus said to him. So Matthew got up and followed him.

10 Later, Matthew invited Jesus and his disciples to his home as dinner guests, along with many tax collectors and other disreputable sinners. 11 But when the Pharisees saw this, they asked his disciples, "Why does your teacher eat with such scum?"

12 When Jesus heard this, he said, "Healthy people don't need a doctor—sick people do." 13 Then he added, "Now go and learn the meaning of this Scripture: 'I want you to show mercy, not offer sacrifices.' For I have come to call not those who think they are righteous, but those who know they are sinners."
Matthew followed Jesus into his own home where he invited his city
Pharisees followed Jesus into someone else's home and judged this city
1 – Matthew followed Jesus
The Pharisees followed Jesus
Doing Life Together –
What does this scripture mean to you? Are you fully following Jesus? What areas of your life have you left behind that need to be redeemed?
2 – into his own home
Pharisees – into someone else's home
3 – where he invited his city.
Pharasees judged other peoples city/community
"The place God calls you to is the place where your deep gladness and the world's deep hunger meet."

― Frederick Buechner
One of our theme verses for Lighthouse was quoted by Jesus today in Matthew 9
Hosea 6:6

6 I want you to show love,

    not offer sacrifices.

I want you to know me

    more than I want burnt offerings.
Jesus says the 2 greatest commandments are Love God and Love People.
God describes loving Him as knowing Him – building a relationship with God.
God describes loving people as Showing Love
Next Steps – Fully follow Jesus. This next year needs you. The people in your city need you. Follow Jesus into your home where you invite your city. Follow Jesus into your work where you share the love of Jesus.