Share My Life With Others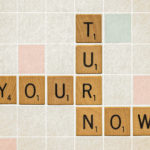 This Sunday's message in our Your Turn Now, board game series, at Lighthouse 805 church is looking at the awkward twists and turns of Twister, in comparison of sharing our faith and life with others. Tune in to challenge yourself to breakdown your own walls or personal bubble spaces and remember God never intended us to be isolated or alone; this life is best when it's a life in community.
Follow Pastor Matt here:
1 – Service
Isaiah 58:6-7 This is the kind of fast day I'm after: to break the chains of injustice, get rid of exploitation in the workplace, free the oppressed, cancel debts. What I'm interested in seeing you do is: sharing your food with the hungry, inviting the homeless poor into your homes, putting clothes on the shivering ill-clad, being available to your own families.
A – Servant Heart
B – Stepping Out Of Our Bubbles
C – Kingdom Perspective
---
2 – Small Group
Ecclesiastes 4:12 By yourself you're unprotected. With a friend you can face the worst. Can you round up a third? A three-stranded rope isn't easily snapped.
A – Expanded Family
B – Diversity
C – Supportive
---
3 – Hospitality
Hebrews 13:1-2 Stay on good terms with each other, held together by love. Be ready with a meal or a bed when it's needed. Why, some have extended hospitality to angels without ever knowing it!
A – Provide A Safe Place
B – Fulfillment
C – Loving Kindness of Jesus