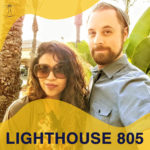 Ever see a child open a present they "needed" at Christmas but not what they "wanted"? Thanks for the socks and underwear Grandma. As a society we have come to place greater value on what we want than what we need. But Jesus was the ultimate need gift and still is today. We are in our sermon series – Change Your City – it's all about Jesus showing up on the scene of a city called Capernaum and the city was changed; which then changed the world. Capernaum means – village of comfort – your ability to change your city is linked to moving past your comfort. Today's message is "All I Need For Christmas"…
There are no mentions of Christmas in Capernaum. But the Holy Spirit began to speak and prep my heart after I read a historians look at Capernaum. Josephus, who turned to be the best historian for this time, writes about the area of the sea of Galilee and Capernaum:
"The country also that lies over against this lake hath the same name of Gennesareth; its nature is wonderful as well as its beauty; its soil is so fruitful that all sorts of trees can grow upon it, and the inhabitants accordingly plant all sorts of trees there; for the temper of the air is so well mixed, that it agrees very well with those several sorts, particularly walnuts, which require the coldest air, flourish there in vast plenty; there are palm trees also, which grow best in hot air; fig trees also and olives grow near them, which yet require an air that is more temperate. One may call this place the ambition of nature, where it forces those plants that are naturally enemies to one another to agree together; it is a happy contention of the seasons, as if every one of them laid claim to this country; for it not only nourishes different sorts of autumnal fruit beyond men's expectation, but preserves them a great while; it supplies men with the principal fruits, with grapes and figs continually, during ten months of the year  and the rest of the fruits as they become ripe together through the whole year; for besides the good temperature of the air, it is also watered from a most fertile fountain."
The Holy Spirit revealed to me what was happening to the plant life in Capernaum and paralleled it to believers.
A plant needs 3 things to live –
soil,
environment,
water –
A believer finds all 3 of those in Jesus
All I need for Christmas…The Gift that is Jesus:
1 – Soil  – The success of a plant depends on it remaining planted in the soil that feeds it.
John 15:1-4 "I am the true grapevine, and my Father is the gardener. 2 He cuts off every branch of mine that doesn't produce fruit, and he prunes the branches that do bear fruit so they will produce even more. 3 You have already been pruned and purified by the message I have given you. 4 Remain in me, and I will remain in you. For a branch cannot produce fruit if it is severed from the vine, and you cannot be fruitful unless you remain in me.
REMAIN* – stay planted. Stop hopping into a spot you think will be fruitful for you. All you need for Christmas is Jesus. Stop confusing your pruning for your relationship with Jesus.
Doing Life Together –
When we are planted where Jesus wants us planted we dont choose who or what  we are next to. Jesus chooses. I love the quote from Josephus. "it forces those plants that are naturally enemies to one another to agree together". What does the verse John 15:1-4 on remaining planted mean to you? Are you working with or against the people or resources Jesus has given you?
2 – Environment – Plants live or die based on the environment.
Mark 4:37-40 37 But soon a fierce storm came up. High waves were breaking into the boat, and it began to fill with water. 38 Jesus was sleeping at the back of the boat with his head on a cushion. The disciples woke him up, shouting, "Teacher, don't you care that we're going to drown?" 39 When Jesus woke up, he rebuked the wind and said to the waves, "Silence! Be still!" Suddenly the wind stopped, and there was a great calm. 40 Then he asked them, "Why are you afraid? Do you still have no faith?"
Winter is always before spring…. storms will try and take you out before you're fruitful. Your faith in Jesus will keep you planted during the storms.
3 – Water – Plants can only live as long as they have  water
John 4:13-15 Jesus said to her, "Everyone who drinks of this water will be thirsty again, but whoever drinks of the water that I will give him will never be thirsty again. The water that I will give him will become in him a spring of water welling up to eternal life." The woman said to him, "Sir, give me this water, so that I will not be thirsty or have to come here to draw water."
Your source of Life is Jesus. Don't confuse your wants for your needs.
Next Steps – Your next step is more about what you are giving. "the inhabitants accordingly plant all sorts of trees there" – You inhabit the Kingdom of God – Are you planting all sorts of seeds there? the seed of hope, peace, kindness, love, joy?