You Don't Win Friends With Salad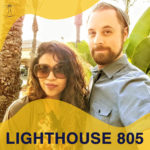 BBQ season may be ending for most but here here in Ventura we are just getting started. Today Pastor Matt spoke on the Dry Aged steak process. Dry Aging parallels our life with how we go through tests and trials. So light up your charcoals or hit your propane while checking this podcast out.
1 – Flavor Intensifies
John 1121-22 Martha said, "Master, if you'd been here, my brother wouldn't have died. Even now, I know that whatever you ask God he will give you."23 Jesus said, "Your brother will be raised up."24 Martha replied, "I know that he will be raised up in the resurrection at the end of time."25-26 "You don't have to wait for the End. I am, right now, Resurrection and Life. The one who believes in me, even though he or she dies, will live. And everyone who lives believing in me does not ultimately die at all. Do you believe this?"27 "Yes, Master. All along I have believed that you are the Messiah, the Son of God who comes into the world."
A – Relationship
B – Wisdom
C – Acceptance

---
2 – Melt-In-Your-Mouth Tender
John 1128 After saying this, she went to her sister Mary and whispered in her ear, "The Teacher is here and is asking for you."29-32 The moment she heard that, she jumped up and ran out to him. Jesus had not yet entered the town but was still at the place where Martha had met him. When her sympathizing Jewish friends saw Mary run off, they followed her, thinking she was on her way to the tomb to weep there. Mary came to where Jesus was waiting and fell at his feet, saying, "Master, if only you had been here, my brother would not have died."33-34 When Jesus saw her sobbing and the Jews with her sobbing, a deep anger welled up within him. He said, "Where did you put him?"34-35 "Master, come and see," they said. Now Jesus wept.36 The Jews said, "Look how deeply he loved him."37 Others among them said, "Well, if he loved him so much, why didn't he do something to keep him from dying? After all, he opened the eyes of a blind man."
A – Avoidance
B – Snap Decisions
C – Cynical

---
3 – Outside Is Cut Away
John 11
38 Jesus, once more deeply moved, came to the tomb. It was a cave with a stone laid across the entrance. 39 "Take away the stone," he said."But, Lord," said Martha, the sister of the dead man, "by this time there is a bad odor, for he has been there four days."40 Then Jesus said, "Did I not tell you that if you believe, you will see the glory of God?"41 So they took away the stone. Then Jesus looked up and said, "Father, I thank you that you have heard me. 42 I knew that you always hear me, but I said this for the benefit of the people standing here, that they may believe that you sent me."43 When he had said this, Jesus called in a loud voice, "Lazarus, come out!" 44 The dead man came out, his hands and feet wrapped with strips of linen, and a cloth around his face.
A – Authority
B – Belief
C – Response