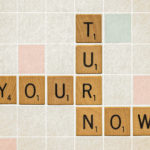 Today starts Ventura Lighthouse 805 new series Your Turn Now, where we are going to explore spiritual disciplines for stretching our faith and deepening our relationship with God.
Follow along with Pastor Matt:
1 – Rule For Life
Acts 2:42 They committed themselves to the teaching of the apostles, the life together, the common meal, and the prayers.
A – Deep Down Change
B – Freedom
C – Pacing
---
2 – Visio Divina
Psalm 19:1 The heavens proclaim the glory of God. The skies display his craftsmanship.
A – Seasonal Appreciation
B – Gratitude
C – Heart Of Worship

---
3 – Worship
Luke 4:8 "Worship the Lord your God and only the Lord your God. Serve him with absolute single-heartedness."
A – Keeping Company With God
B – Fulfill God-Given Longing
C – Heart And Mind Are Full
Spiritual Disciples Downloads