What is Unshakeable Faith?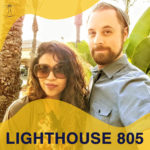 What does it mean to have unshakable faith? Constant, unfailing, indisputable, without question…It all starts with having Jesus as our foundation – last weeks bones give us the ability to move and carry forward. In this weeks message "Faith Check – Unshakeable Faith", we look at just that. Confident constant faith that carries you through the storms of life, verses riding the waves like a roller coaster.
Just a reminder – Salvation and foundation are different.  Last week the challenge was for the Church to seek the Holy Spirit in how we need to individually make Jesus our foundation, so that we can move into the next season carrying the vision from the Holy Spirit.
This week – How do we keep moving with the vision?
Jeremiah 51:59-64

59 This is the message Jeremiah the prophet gave to the staff officer Seraiah son of Neriah, the son of Mahseiah, when he went to Babylon with Zedekiah king of Judah in the fourth year of his reign. 60 Jeremiah had written on a scroll about all the disasters that would come upon Babylon—all that had been recorded concerning Babylon. 61 He said to Seraiah, "When you get to Babylon, see that you read all these words aloud. 62 Then say, 'Lord, you have said you will destroy this place, so that neither people nor animals will live in it; it will be desolate forever.' 63 When you finish reading this scroll, tie a stone to it and throw it into the Euphrates. 64 Then say, 'So will Babylon sink to rise no more because of the disaster I will bring on her. And her people will fall.'"
The words of Jeremiah end here. Here he passes the baton.
The story shifts perspective onto Seraiah
Seraiah—Yahweh has prevailed … in other words – Jesus Won! Won and done.
Our faith on Jesus comes from the past… Jesus won. I'm not sitting around questioning Jesus or my faith or reality. I am confident Jesus won.
Let's do life together in the comments and start proclaiming what Jesus already won over. I dare you to be bold and proclaim things that might feel scary right now, but pick up the inheritance of deliverance that belongs to you and proclaim it.
Doing life in the comments – Proclaim what Jesus has Victory over!
When I feel hopeless and hurting I fast forward 1000 years in my mind. I see myself worshipping Jesus laying in-front of His thrown in heaven. It calms every storm in my life. It keeps me grounded and reminds me that my faith isn't a roller coaster ride – it's unshakable. – Pastor Matt
Let's look at unshakable faith at the end of Jeremiahs story.
Jeremiah in his final act – hands over the word of God to be carried, cast, then camped on.
Carry the Word
Cast the Word
Camp on the Word
We need to be doing this in 2 areas – The Church and Personal life
Personally –
It's not good to be someone different at all the places you belong to.
You need to have unshakable faith in all areas and all times of your life.
Jesus is the center and everything we have circling around us truly circles around Him.
** If you are dealing with anxiety or control issues…. think of the sun having true control of the earth; and envision Jesus doing the same over your live. Break free of anxiety by trusting Jesus is in full control.
Church – 
The fastest way to kill a church is to expect the pastor to be the only one to carry the word and vision from the Holy Spirit forward.
The fastest way to grow a Church is to carry the word and vision daily alongside the pastor  – not only is this infectious to others it transforms your mind, heart and attitude. 
** Take action on the word and vision daily – if our church keeps saying it's important that we are "doing life together" in this season; we need to find a way to do life together. When we move into a new season as a church we all move together. 
This week we are focused on external next steps
Next Step – Encourage and pray for someone this week not in your home – then take it to the next level and invite them to communion or Ladies Art night and do life with them.