Have You Ever Felt Betrayed?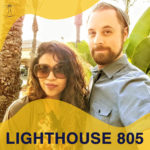 Have you ever been stabbed in the back? How do you hold onto hope when you feel betrayed? We are continuing in our Can't Cancel Hope series. It is so hard to keep hope strong when someone close to us betrays us or stabs us in the back. The enemy uses other people and situations to try and get us to lose hope. That's why it's so important to be tethered and connected to HOPE. Like an anchor. During this series we will explore characters in the Bible that have found themselves in caves, caverns and dark places.
Follow along here:
Genesis 37:5 Now Joseph had a dream, and when he told it to his brothers they hated him even more. 
Genesis 37:23-28
23 So when Joseph came to his brothers, they stripped him of his robe, the robe of many colors that he wore. 24 And they took him and threw him into a pit. The pit was empty; there was no water in it.
25 Then they sat down to eat. And looking up they saw a caravan of Ishmaelites coming from Gilead, with their camels bearing gum, balm, and myrrh, on their way to carry it down to Egypt. 26 Then Judah said to his brothers, "What profit is it if we kill our brother and conceal his blood? 27 Come, let us sell him to the Ishmaelites, and let not our hand be upon him, for he is our brother, our own flesh." And his brothers listened to him. 28 Then Midianite traders passed by. And they drew Joseph up and lifted him out of the pit, and sold him to the Ishmaelites for twenty shekels of silver. They took Joseph to Egypt.
The tactics of the enemy are actually pretty simple…affect you externally, in hopes of hurting you internally.

 
They stole his robe – his public identity.
His robe represented a special relationship to the father.

 

Your identity represents a special relationship to the Father.

Your identity is a child of God. Friend of Jesus. Hope filled believer.

 

Your identity is your special relationship to the Father. its found in 2 places in your life…on the outside and on the inside.
The enemy will try and steal who you are on the outside in the hopes that you lose your identity on the inside.
They threw him in a pit – or empty, dry well.

An empty well is a prison
A full well is a source of life

They sold him into slavery – get others to lead you, another word is servant. Someone else was in-charge of his life.

 
The enemy wants to lead you in your life.

your decisions
your actions
your mind
How did Joseph stay strong and hope filled all those years?
Genesis 50:19-20
But Joseph replied, "Don't be afraid of me. Am I God, that I can punish you? 20 You intended to harm me, but God intended it all for good. He brought me to this position so I could save the lives of many people. 
How do we deal with identity?
1 – I am not God
How do we deal with feeling like the world threw us in a pit?
2 – God is in Control
How do we deal with loss of control?
3 – He brought me