Camp – The Right Sleeping Bag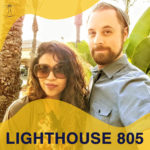 One of the best parts of camping is after a long adventure-filled day in Ventura is climbing into your sleeping bag for a great nights sleep. Today we explore the key functions of the sleeping bag as it relates to the key functions of finding God's REST in each season.
Follow along with notes from Pastor Matt here:
1 – What Rest Does For Us
Isaiah 41:10 Don't be afraid, for I am with you. Don't be discouraged, for I am your God. I will strengthen you and help you. I will hold you up with my victorious right hand.
A – Protection From The Environment
B – Comfort From The Ground
C – Regulate The Temperature

---
2 – What Prevents Us From Resting
A – Lack Of Faith
2 Corinthians 5:7 For we walk by FAITH, not by sight.
B – Laziness
C – Intentionality 
Hebrews 4:10-11 For all who have entered into God's rest have rested from their labors, just as God did after creating the world. So let us do our best to enter that rest. But if we disobey God, as the people of Israel did, we will fall.
---
3 – Finding Rest With Jesus
Luke 8:51-53 51 When they arrived at the house, Jesus wouldn't let anyone go in with him except Peter, John, James, and the little girl's father and mother. 52 The house was filled with people weeping and wailing, but he said, "Stop the weeping! She isn't dead; she's only asleep."53 But the crowd laughed at him because they all knew she had died. 54 Then Jesus took her by the hand and said in a loud voice, "My child, get up!" 55 And at that moment her life returned, and she immediately stood up! Then Jesus told them to give her something to eat.
A – Ignore Your Haters
B – Listen To Jesus
C – Eat What Jesus Provides